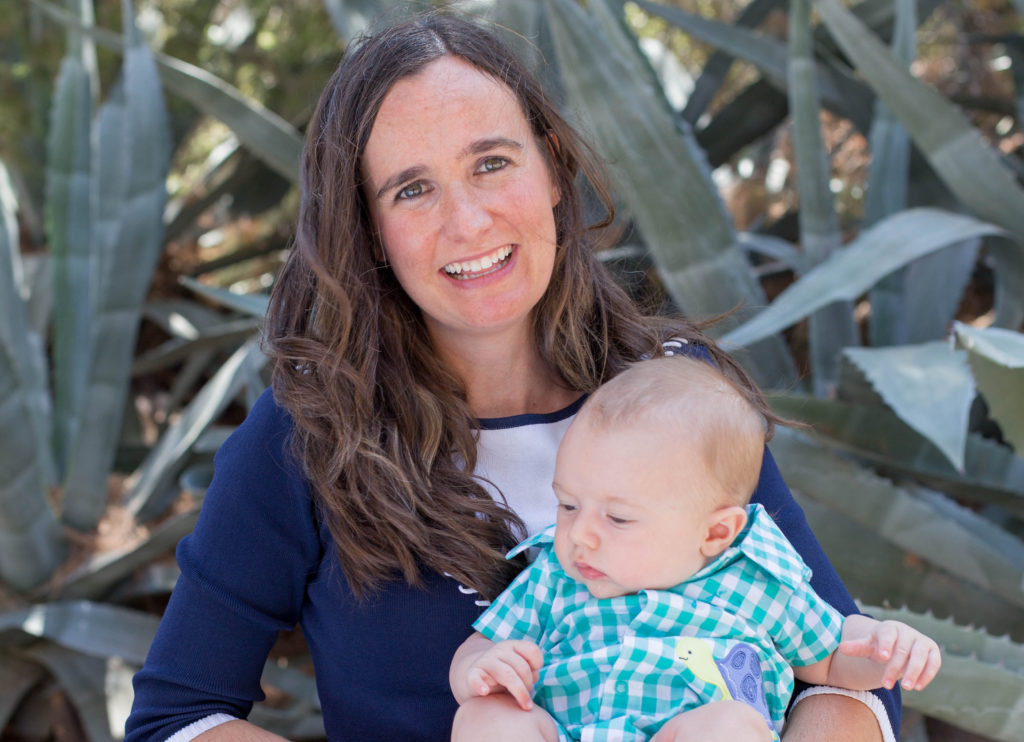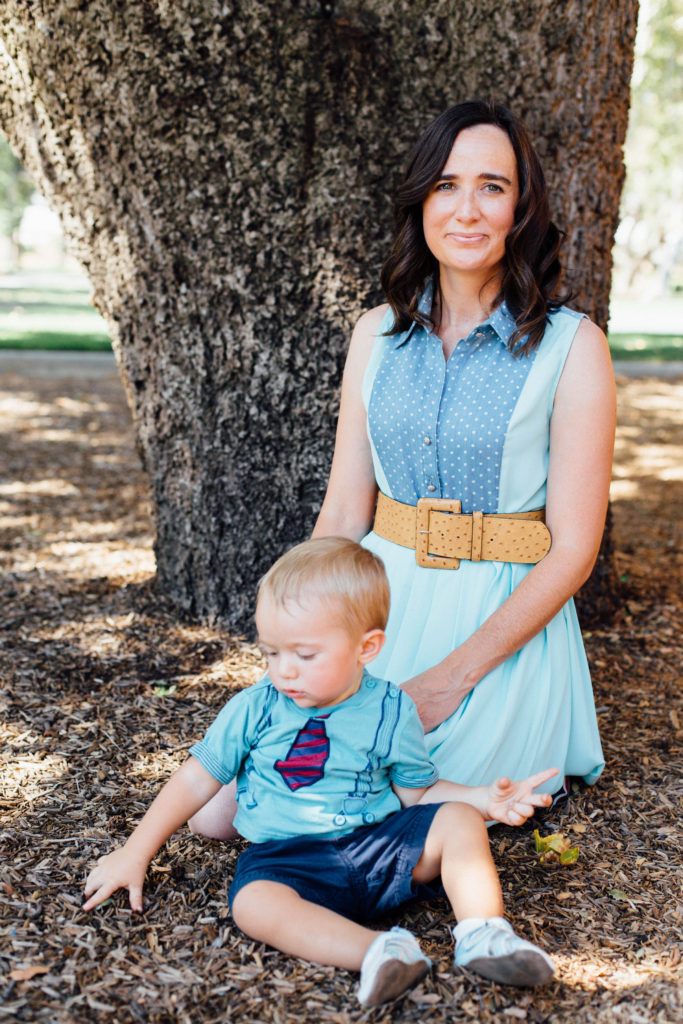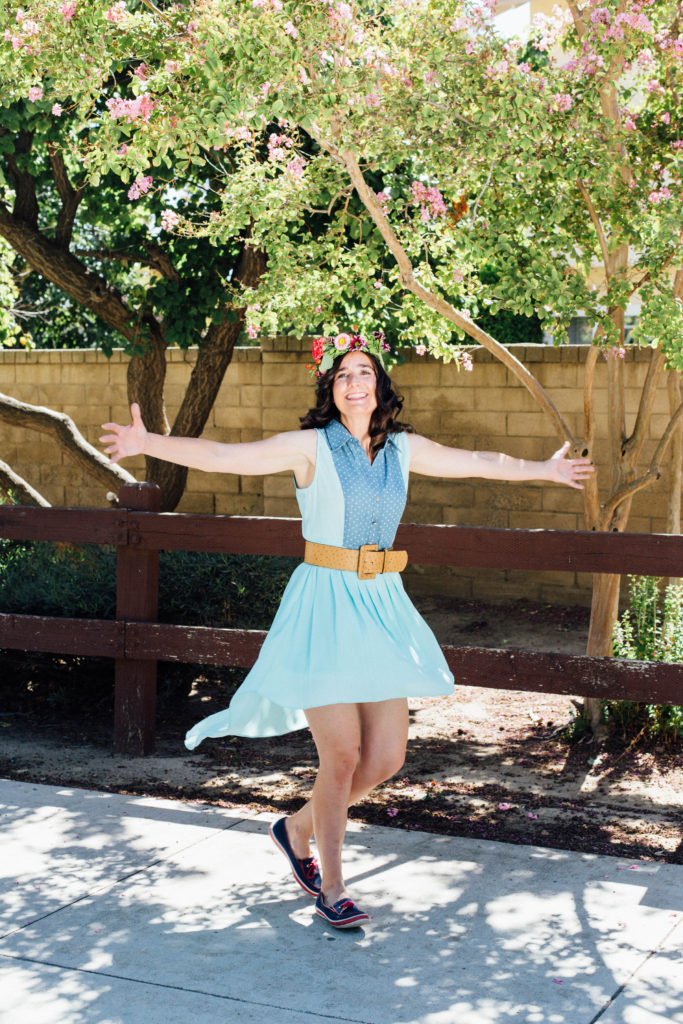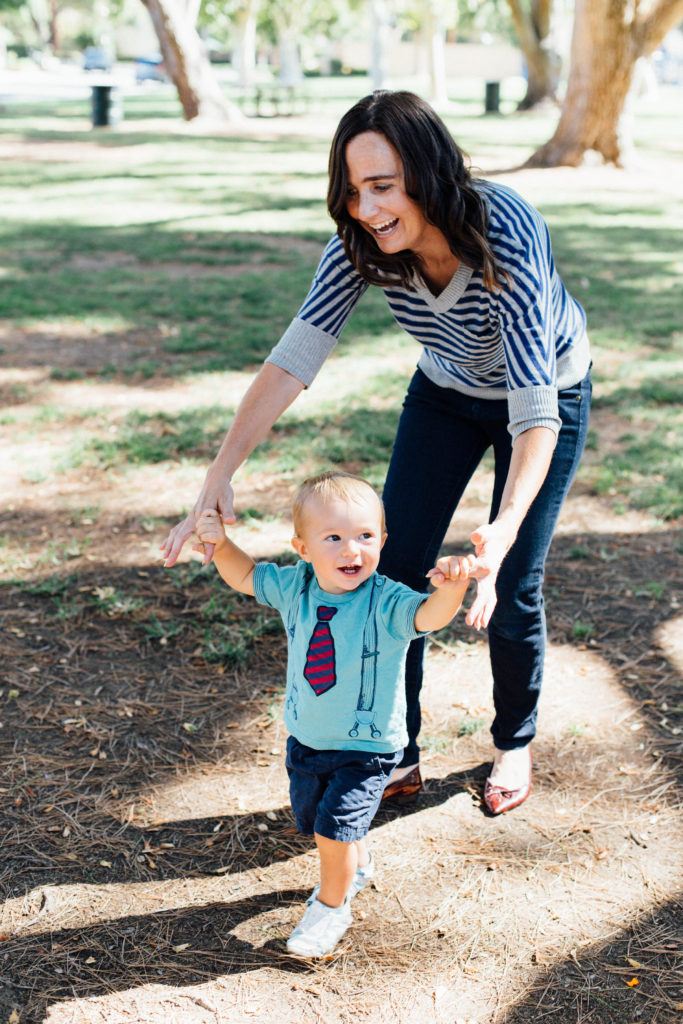 My Story
Hey there Mama,
I'm Lesley and I'm a mama to a 2.5 year old boy named Arthur.
Being a mom hasn't come easy to me.  I cried when I found out I was pregnant.  And I didn't stop crying through my first trimester.
And then I made a Choice.
I chose my pregnancy.  I chose to allow, invite, receive transformation.  I chose to see who I would become & what I would learn through this experience.
And boy did the Universe deliver.
Through the first 15 months of my son's life, my heart, mind and soul went through "dark nights of the soul."
I felt frozen by anxiety, angry that my life seemed so out of control, resentful of my child for not sleeping and then horribly guilty for feeling resentful.
I didn't recognize myself and that scared the crap out of me.
I finally got to a point where I decided, "I can't go on being this person."
Everything I understood about myself up until this point was burned, like gold in a kiln.
And so I began an intentional process of transforming myself.  I learned how to manage my mind.  I learned how to begin embracing and allowing and then shifting my emotions.  I began to evolve how I interacted with others, how I made decisions and ultimately who I wanted to be in the world.
The Tedx Talk below shares in more detail how I went through this transformation.
My story: from screaming at my baby to a life with joy
I don't want to mislead you Mama.  I'm still in the kiln.  I am still on this transformational journey   I still struggle with hard emotions but I see layer after layer of my old self shedding away.
I am experiencing hope, delight, peacefulness, excitement and joy much more frequently and more powerfully than ever before in my life.
And I've learned a tremendous amount along the way.  That's what I share with you.
What I believe. . . 
I believe to my very core that you already have all the wisdom you need to make good choices for your baby.
In this fast paced, judgmental world we live in you are bombarded with hundreds of messages that you don't know enough, that you can't make good choices without an expert to tell you what to do, that your parenting beliefs are wrong.  You are bombarded with these messages from everywhere!  It is utterly overwhelming and severs you from the most important person of all: your quiet, wise self and makes you worry non-stop.
When you can get connected to your wisdom, you can feel calmer, clearer and more confident.  You can even create joy and delight for yourself!
When you work with me. . . 
When you work with me you will receive my unwavering belief in you.  In your own wisdom and ability. You will receive my belief that this journey is your own and it is a sacred one.  Let me believe in you until you can fully believe in yourself.  I know You can do this Mama.
You will learn how to:
stop letting worry rule your life
heal the "mom guilt" that keeps coming back
calm down when you have strong emotions like anxiety, frustration or worry
harness the wisdom in your body to help you really rock motherhood
create rituals that nurture your soul and renew your spirit
have a more joyful, delight filled motherhood and "on purpose" life
Just click here on Just click here for Lesley's Calendar  to schedule  a complimentary Mama Heart Session
During this session you receive: 
A chance to be listened to by an outside, non-judgemental 3rd party
Receive clarity and direction in what you really are hoping for in your motherhood
Connect with me "heart to heart" and find out how my coaching works
Your transformation awaits.
Giving back. . . 
Part of my motivation for starting this business is my deep desire to contribute toward the growth and healing of our world.
2% of every payment I receive for any program or product goes directly to Postpartum Support International.  
The mission of Postpartum Support International is to promote awareness, prevention and treatment of mental health issues related to childbearing in every country worldwide.  I love their tagline,
You are not alone. You are not to blame.  With help you will be well.
So much hope in that statement! I stand behind that mission.
I don't want even one more mother to suffer alone.